For many modern vapers, the Vaporesso company is the guys who once presented the Box of the Fashion Target . After the "blaster" nothing unusual was shown by the Chinese. But they got stronger in the segment of starting sets, releasing one set of box + tank after one. Of the presented recently, I did not really like anything. But Swag , information about which appeared just the other day, I was seriously interested.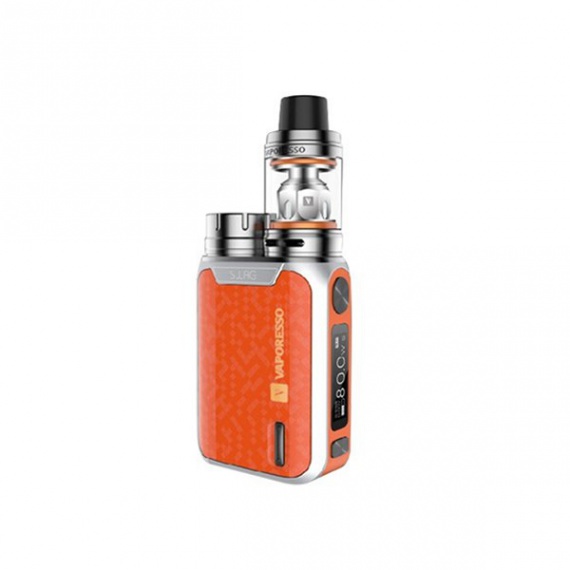 I seem to have recently noted that manufacturers recalled the Pico format , its advantages and attractiveness for customers. For the last month I saw offers from Asmodus , IJOY , and now also from Vaporesso. I can honestly say that I liked Swag most of all.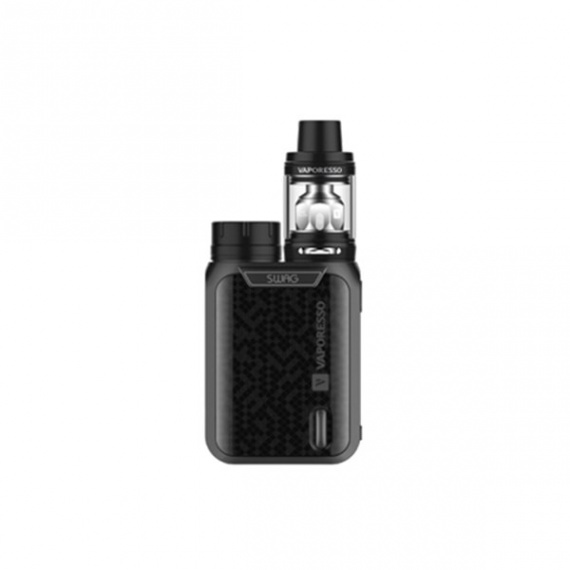 Features of the name of the company Vaporesso evoke thoughts about Italian companies. Maybe I screwed it myself, but the design of their products is really at the level of masters from Italy. Just look at this miracle. Looks boxing, in my opinion, just wonderful. 
Usually, the word " Swag " is associated with something loud and "rich". In this case, I do not observe this. A box box is available in several color options. The main advantage I consider is the removable case cover, so that the user can independently change the appearance of his device.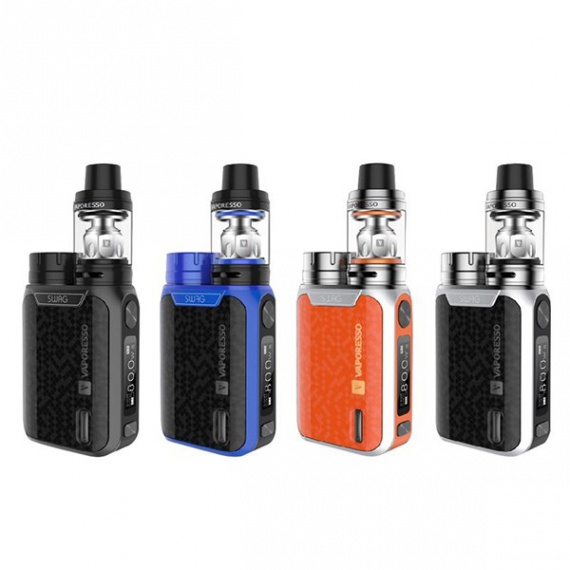 Dimensions : 
Height – 75 mm. 
Width – 48 mm. 
Thickness – 25 mm.
Weight – 99 g. 
Specifications : 
About a year ago, the company Vaporesso said that their devices use the types of Omni . For some time I was sure that this was their own development, but later I learned that besides Vaporesso , these chips are using a couple more manufacturers. The hero of today's review received a new chip generation – Omni 2.0 .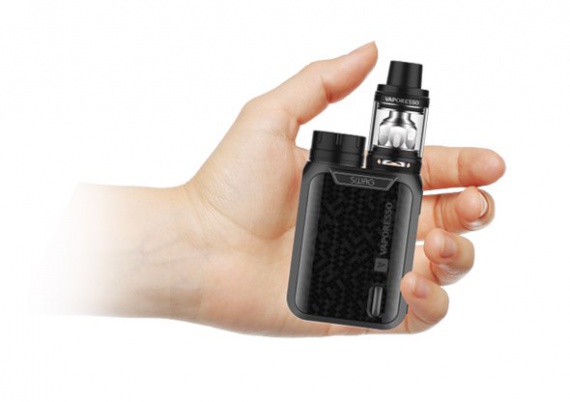 Compare my first and second version I have no mood. I can only say that for a medium-class device, Swag is very good. By the way, I already used the boxes on the first version of the motherboard, and I did not see any complaints except small problems with autonomy.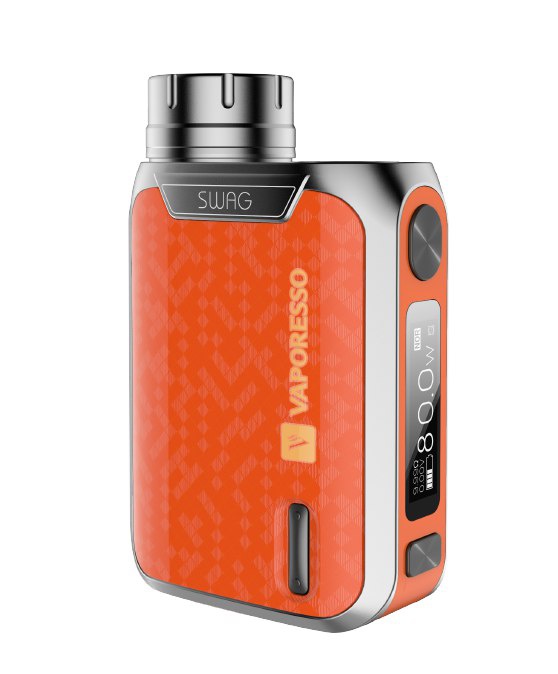 – adjustable power range from 5 to 80W; 
– adjustable voltage range – from 0 to 8.5V; 
– Supported resistance of the atomizer – from 0.05 to 5 ohm; 
– Supported operating modes – VW (H / N / S), CCW, CCT, VT (NI, TI, SS), TCR (M1, M2), RTC, BYPASS; 
– a temperature limit of 200 to 600 degrees Fahrenheit (100 – 315 Celsius); 
– the ability to update the firmware. 
There is boxing from one 18650 battery. To obvious advantages over most of the competitors I want to attribute the function of fast charging. Still, charging in a 2 amp, for now, supports only a small percentage of middle class boxes. By the way, together with the box was introduced atomizer NRG SE, which we'll talk about a little later.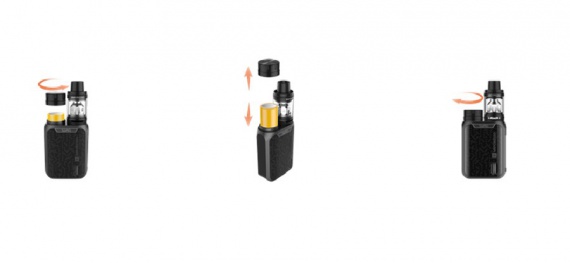 Hot Sale Recommendation:
Voopoo Vmate 200W Kit With Uforce T1 Tank
Vaporesso Revenger X With 5ml NRG Tank Kit
Swag by Vaporesso – a new board and familiar format